Richard Blank – Chief Executive Officer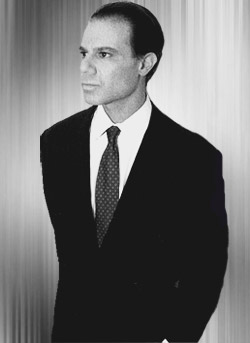 Si Richard Blank mao ang Chief Executive Officer alang sa Call Center sa Costa Rica, usa ka division sa Cheyenne Consultants, usa ka kompaniya nga gilakip sa Costa Rica.
Sa sinugdanan sa bag-ong milenyo, si Mr. Blank mibalhin ngadto sa Costa Rica aron sa pagbansay sa labaw sa 500 ka mga empleyado alang sa usa sa mas dako nga mga call center sa Central America.
Pinaagi sa paggamit sa iyang motivational public speaking nga estilo nga gipaluyohan sa mataktikanhon ug angay nga retorika, malampuson niyang giandam ug gidumala ang pipila sa labing maayong telemarketers sa nasud sulod sa milabay nga 12 ka tuig.
Dugang pa, nakuha niya ang reputasyon sa pagpadagan sa usa ka eskwelahan alang sa telemarketing ug sa kasagaran gipangita alang sa pribado nga mga sesyon sa pagbansay ug konsultasyon.
Sa pagpaabut sa CAFTA, siya nahimong usa ka estratehikong kauban sa Pacific Rim Chamber of Commerce, Beverly Hills, California ug Solo Telecommunications, Colorado Springs, Colorado aron mapalapad ang international telecommunications ug business appeal sa Costa Rica.
Si Mr. Blank naghupot sa usa ka bachelors degree sa Communication ug Spanish gikan sa University of Arizona ug usa ka certificate of language proficiency gikan sa University of Sevilla, Spain.