Richard Blank – Karmendê Rêveberê Rêveber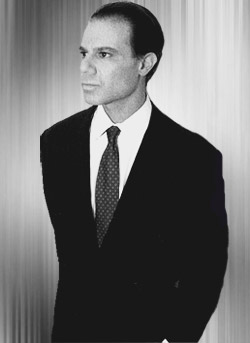 Richard Blank ji bo karmendê Cheyenne, şîrketek Kosta Rica tevlî navendê ji bo Navenda Rêveberê Rêveberê Rêveberê Kosta Rica ye.
Di destpêkê ya sedsala nû de, Blank ji Kosta Rica veguhestin ku ji 500 karkerên ji bo navendên bangên yekbûyî yên li Amerîkaya Navendî perwerde bikin.
Bi karanîna şêweya xwe ya xemgîniya gelemperî bi hêla bi taktîk û rhetorîk ve, bi serkeftî û hinek telemarkarkerên ku ji ber ku diwanzdeh salên çûyî de de bi serkeftî ve amadekirin û rêve kiriye.
Herweha, wî navê wî ji bo telemarketingê dibistana damezirandin û piştî ku ji bo beşdarî perwerdeya taybet û şêwirdariyê ya taybetî ye.
Li pêşniyara CAFTA, ew hevalbendek stratejîk a Rim Chamber of Commerce, Beverly Hills, California û Solo Telecommunications, Colorado Springs, Colorado ku ji bo telefonên bazirganî û karûbarên karsaziya navneteweyî yên Kosta Rica zêde bike.
Birêz Blank di Communication and Spanish de ji Zanîngeha Arizona û pisporiya profesyonê ya ji Zanîngeha Sevilla, Spanyayê ve tête zanîngehê.