Richard Blank – Chief Executive Officer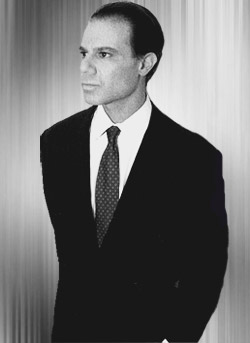 Richard Blank er administrerende direktør for Costa Rica's Call Center, en afdeling af Cheyenne Consultants, et selskab med hjemsted i Costa Rica.
I begyndelsen af ​​det nye årtusinde flyttede Mr. Blank til Costa Rica for at træne over 500 ansatte til et af de større call centre i Mellemamerika.
Ved at udnytte sin motiverende public speaking stil støttet af taktfuld og passende retorik har han med succes lavet og styret nogle af de fineste telemarketers i landet de sidste tolv år.
Derudover har han fået ry for at køre en skole til telemarketing og er ofte efterspurgt til private træningssessioner og konsultation.
I afventning af CAFTA blev han en strategisk partner for Pacific Rim Chamber of Commerce, Beverly Hills, Californien og Solo Telecommunications, Colorado Springs, Colorado for at udvide Costa Ricas internationale telekommunikations- og forretningsappel.
Mr. Blank har en bachelorgrad i Kommunikation og Spansk fra University of Arizona og et certifikat for sprogfærdigheder fra universitetet i Sevilla, Spanien.