OFFSHORE CALL CENTER COMPUTER PROGRAMMING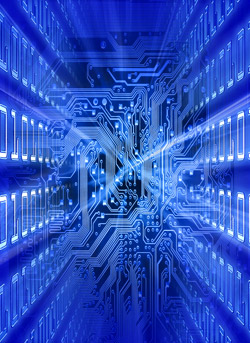 Our Costa Rica's Call Center nearshore IT department features an integrated team of bilingual BPO technicians, creative designers, writers, programmers and marketing professionals that know everything about technologies and internet business to get online results. You will receive immediate access to Central American call center hardware and software experts and fast resolution times. We provide around-the-clock offshore network maintenance and operating software support for your business' outsourced IT assets with a 30-minute target response time.
Outsourcing our network consulting services are just one piece of our Networking Services portfolio. We not only define strategy and high-level design, we also provide logical and physical design, implementation services and ongoing network management. Our Latin American professionals have extensive expertise with networking technology and CISCO configurations. With our complete nearshore packages, you can get hosting that includes domain name registration, e-mail addresses, web statistics, online databases, chats, online forums and scripts. Our call center will help you examine your e-business and network infrastructure.
Bilingual diversity characterizes today's IT environments. Server, storage and network system implementations range from basic file servers to mission-critical data centers. Your technical support needs vary with your environment. Rely on Costa Rica's Call Center for the fast, technical support required to ensure the stability and reliability of your systems.

Costa Rica's Call Center System Support:
Network administration.
IT network specialist.
Cisco Routing and sitching.
Cisco Security.
Setup of Servers for multiple purposes.
Windows Troubleshooting.
Microsoft SQL Databases.
MySQL Databases.
Personalized software for your business.
Visual Basic, PHP, ASP, .Net.