WHY CHOOSE COSTA RICA WHEN OUTSOURCING?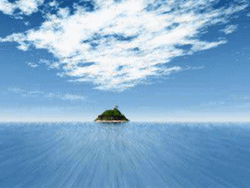 Offshore BPO business conditions are stable and secure in Costa Rica
. There are many Latin American countries that offer bilingual call center support with much lower levels of working conditions and unstable governments. To your advantage, our unique Costa Rican Call Center offers the highest quality, college educated and 100% dedicated agent support for wages that are 40%-80% lower than the United States. To remain competitive, CCC offers top domestic wages and benefits compared to other vocations offered in Central America. The direct result is a continuous growth of the nearshore outsourcing industry. Costa Rica has proudly supplied our clients with plenty of English speakers attuned to the needs of the North American market.
Costa Rica is the new "in" location for "near-shoring." A very peaceful country that has a population of about 4 million people. Latin America is represented by a small country that has the region's oldest democracy, political stability, a solid infrastructure and an impressive 95% literacy rate. A lucrative Free Trade Agreement with the United States has companies such as IBM, Microsoft, Procter & Gamble, Hewlett Packard , Amazon and Intel making substantial investments in Costa Rican outsourcing contact centers. After a solid track record of BPO performance and metrics, CCC ranks behind powerhouses such as India and China as one of the most competitive offshore outsourcing destinations offering high-paying, highly sought-after bilingual customer service and telemarketing jobs.
Global competitive pressures and international recession fears are forcing United States corporations to lower their costs and to explore offshore business options. Today, many organizations feel that it is necessary to do nearshore outsourcing just to remain competitive. After careful analysis, many companies have now expanded their operations in Costa Rica . It is attractive in terms of cost, breadth of capabilities, skilled labor pool, Spanish marketing capabilities and a destination regarded to some as paradise.
Close proximity to North America
Politically stable
Established infrastructure
95% literacy rate.Over 9,300 educational institutions; public education is free and mandatory
Tax laws favorable to international companies looking to invest
Expected implementation of a free trade agreement with the U.S. and related laws that are opening up the economy to more competition Every day, there are approximately 30 different passenger flights from Costa Rica to the US and Canada
Telecommunications
Redundant fiber optic submarine cables
Satellite and terrestrial microwave network in place to meet the demand of and lines, mobile and Internet services
New multinational suppliers are entering the market, providing private networks, Internet and mobile phone services
93% of electricity is generated from renewable sources (hydroelectric, Electricity, geothermal and wind) Costa Rica is in lower Central America, between Nicaragua and Panama (10 degrees north of the equator) 43% of population are between the ages of 15 and 40 years old
Central American call center paradise of Costa Rica rests at a latitude of 8° and 12°N, and longitudes 82° and 86°W. A small Latin American country that borders the Caribbean Sea and the Pacific Ocean. The country has a total of 800 miles of coastline. Costa Rica has 192 miles of border to the north with Nicaragua and Panama 397 miles of border to the south. Costa Rica is located between 8 and 12 degrees north of the Equator and supplies the ideal tropical climate throughout the year. The year can be split into two periods, the dry season and the rainy season. The rainy season goes from May to November and the dry season goes from December to April.
Over a third of the population lives in San Jose (the capital city) A large, highly skilled labor pool of 2.05 million people with an unemployment rate of 7.3% (estimated to July 2010) Home to IBM, Microsoft, Procter & Gamble, Hewlett Packard and Intel outsourcing call centers Education
95 technical schools and 60 universities
The National Training Institute (INA) offers free technical training
Government commitment to the environment of its land is protected territory Costa Rica is one of the most biodiverse countries on the planet
6% of the world's biodiversity Volcanoes, cloud forests, rainforests, dry forests, beaches
10,000 species of plants, 800 species of butterflies, 500 species of mammals, and 850 species of birds
28 national parks, preserves, conservation areas, and refuges
It is the only Latin American country included in the list of the world's 22 older democracies. The country is ranked third in the world, and first among the Americas, in terms of the 2010 Environmental Performance Index. Christianity is the predominant religion, and Roman Catholicism is the official state religion according to the 1949 Constitution, which at the same time guarantees freedom of religion.
Population: As of 2010, Costa Rica has an estimated population of 4,640,000.[70] Whites and mestizos make up 94% of the population, whites being 80% and mestizos 14%,[71] while 3% are Black, or Afro-Caribbean, 1% Native American, 1% Chinese, and 1% other Language: The primary language spoken in Costa Rica is Spanish. Some native languages are still spoken in indigenous reservations. About 10.7% of Costa Rica's adult population (18 or older) also speaks English, 0.7% French, and 0.3% speaks Portuguese or German as a second language.
Costa Rica, officially the Republic of Costa Rica is a country in Central America. It is located on the Central American isthmus, lying between latitudes 8° and 12°N, and longitudes 82° and 86°W. It borders the Caribbean Sea (to the east) and the Pacific Ocean (to the west), with a total of 1,290 kilometers (800 mi) of coastline, 212 km (132 mi) on the Caribbean coast and 1,016 km (631 mi) on the Pacific.
To ensure stable BPO business conditions, it is the only Latin American country included in the list of the world's 22 older democracies. In addition, Costa Rica has been consistant as one of the top Latin American countries in the Human Development Index (HDI), ranked 69th in the world in 2011.Call center jobs pay more than most careers in Central America. It was also the only country to meet all five criteria established to measure environmental sustainability.The country is ranked fifth in the world, and first among the Americas, in terms of the 2012 Environmental Performance Index.
Offshore outsourcing projects are growing in Central America. Costa Rica is a stable country in Latin America, bordered by Nicaragua to the north, Panama to the southeast, the Caribbean Sea to the east and the Pacific Ocean to the west of the country's capitol, San Jose.In 2007, the Costa Rican government announced plans for Costa Rica to become the first carbon-neutral country by 2021.According to the New Economics Foundation, Costa Rica ranks first in the Happy Planet Index and is the "greenest" country in the world.
The bilingual labor pool was noted by the UNDP in 2010 as one of the latin countries that have attained much higher human development than other countries at the same income levels,and in 2011 was highlighted by UNDP for being a solid performer on environmental sustainability, and a very impressive record on human development and inequality than the median of their region.Costa Rica, when translated from Spanish means "Rich Coast". The country's national pride is born by constitutionally abolished the army permanently in 1949 to become an officially peaceful place to do business or retire.
A common theme during the colonial period, Costa Rica was the southernmost province of the Captaincy General of Guatemala, which was nominally part of the Viceroyalty of New Spain (i.e., Mexico), but which in practice operated as a largely autonomous entity within the Spanish Empire. Costa Rica's distance from the capital in Guatemala, its legal prohibition under Spanish law to trade with its southern neighbors in Panama, then part of the Viceroyalty of New Granada (i.e., Colombia), and the lack of resources, such as gold and silver, made Costa Rica into a poor, isolated, and sparsely inhabited region within the Spanish Empire. Costa Rica was described as "the poorest and most miserable Spanish colony in all America" by a Spanish governor in 1719.A strong outsourcing industry has changed Costa Rica's reputation from the somber past to being the "Switzerland of Central America" today.
To understand better how Costa Rica grew such an amazing culture, the northwest of the country, Nicoya Peninsula, was the southernmost reach of the Nahuatl culture when the Spanish conquistadors arrived in the 16th century.The rest of the country was influenced by various Chibcha speaking indigenous groups.True historians have classified the indigenous people of Costa Rica as belonging to the Intermediate Area, where the peripheries of the Mesoamerican and Andean native cultures overlapped. More recently, pre-Columbian Costa Rica has also been described as part of the Isthmo-Colombian Area.
The large influence of indigenous peoples on the modern day Costa Rican culture has been quite smaller if you examine the differences between to other nations. Most of the native population was absorbed into the Spanish-speaking colonial society through inter-marriage, except for some small remnants, the most significant of which are the Bribri and Boruca tribes who still inhabit the mountains of the Cordillera de Talamanca, in the southern part of Costa Rica, near the frontier with Panama. Spanish colonization
Costa Rica is a proud and active member of the United Nations and the Organization of American States. The Inter-American Court of Human Rights and the United Nations University of Peace are based in Costa Rica. Since Costa Rica has no standing army and has raised peace loving people, it is also a member of many other international organizations related to human rights and democracy. This specific mind set has provided the offshore call center industry a large amount of well spoken, reserved and educated agents to handle the calls. A main foreign policy objective of Costa Rica is to foster human rights and sustainable development as a way to secure stability and growth.That is why companies feel very secure in investing in the BPO industry. Costa Rica is a member of the International Criminal Court, without a Bilateral Immunity Agreement of protection for the United States military. Clients and expats alike feel very comfortable and secure while living in and visiting Costa Rica for extended periods of time.
Per information provided by the World Bank in 2009, Costa Rica's GDP per capita is US$11,122 PPP. Latin America has been developing this country and has an increased interest in maintenance and new investments in infrastructure. Even bening known as a third world country, the poverty rate in Costa Rica is estimated to be 23% with a 7.8% unemployment rate.The call center industry has 16,000 currentlyuu employed and is continuing to grow this business medium. Our bilingual call center ensures that all agents receive the best in compensation. We base salaries on the the value of the colón against the dollar. This international monetary exchange has decreased to 86% of its late-2006 value. The unit of currency still remains the colón, and as of May 2012, it trades around 507 to the United States Dollar.
The Costa Rican government offers tax exemptions for those willing to invest in the country and especially the BPO call center industry. Several global high tech corporations have made major employement contracts to employ thousands. For example:chip manufacturer Intel, pharmaceutical company GlaxoSmithKline,consumer products company Procter & Gamble and HP having employed close to 10,000 bilingual customer service and technical support agents. High levels of bilingual education among its residents and high school students have make the country an attractive investing location for call centers, customer support and Latin American sales teams. For those outside of the BPO industry, tropical tourism earns more foreign exchange than the combined exports of the country's three main cash crops: bananas, pineapples and coffee.
The call center industry in Costa Rica is able to choose from a labor pool that has a literacy rate of 94.9%. This proud fact seperates Costa Rica from the other Central American countries as one of the highest in Latin America. When the Costa Rican army was abolished in 1949, it was said that the "army would be replaced with an army of teachers." Bilingual elementary and high schools are found throughout the country in practically every community. Universal public education is guaranteed in the constitution and is the back bone of our well qualified BPO agents. Primary education is obligatory, and both preschool and high school are free. There are only a few schools in Costa Rica that go beyond the 12th grade. Students who finish 11th grade receive a Costa Rican Bachillerato Diploma accredited by the Costa Rican Ministry of Education. The public universities are regarded as the best in the country, as well as being one of the best means of social and economic mobility.
Costa Rica's prime location provides our nearshore clients full access to American markets. The strategic time zone falls into the central part of the United States. Besides call centers, Costa Rica has a $2.2 billion per year tourism industry. The same environment and low spending costs makes it the most visited nation in the Central American region. Costa Rica focuses on a strong ecotourism which draws many tourists to visit the extensive national parks and breathtaking rainforest. Costa Rica is recognized as one of the few with true ecotourism, health spas and wellness centers.In terms of the 2011 Travel and Tourism Competitiveness Index, Costa Rica ranked 44th in the world and second among Latin American countries after Mexico.As of 2012, Costa Rica produces more than 90% of its electricity through renewable sources.
Central America's great health success story on how it treats it's citizens.Its healthcare system is ranked higher than that of the United States, despite having a fraction of its GDP. By the year 2000, social health insurance coverage was available to 82% of the Costa Rican population.Primary health care facilities in Costa Rica include health clinics, with a general practitioner, nurse, clerk, pharmacist and a primary health technician. Call center employees have amazing care which helps reduce sick days and attrition due to health related issues. In 2008, there were five specialty national hospitals, three general national hospitals, seven regional hospitals, 13 peripheral hospitals, and 10 major clinics. Our call center is only three blocks from the National Children's hospital.Patients can choose private health care to avoid waiting lists.Costa Rica is among the Latin America countries that have become popular destinations for medical, dental and cosmetic tourism.